Top Indian Face Mask Designs That Rock
A face mask is no longer seen as an unattractive piece of cloth that gets in the way of fashion. If anything, it's opened up new opportunities for fashion designers to try out new ways to make these wardrobe accessories as unique as possible. Indian face masks designs are a good example of this unique creative expression. Several Indian face mask designers have found a new way to combine style, fashion, and culture in their face mask designs. Let's take a look at some of them.
Note that these masks are NOT medical-grade. Be sure to consult official guidelines when purchasing one for yourself and your loved ones.
These non-surgical face masks by Fabindia come in a set of 3. Each mask is made out of cotton silk and features 3 different layers as a part of its design. Like most cloth face masks, Fabindia designs their masks to be washable and therefore, reusable. The masks are styled in with traditional patterns that reflect South Asian culture. Moreover, Fabindia designs face masks in diverse colors so be sure to browse through the options before you order one for yourself.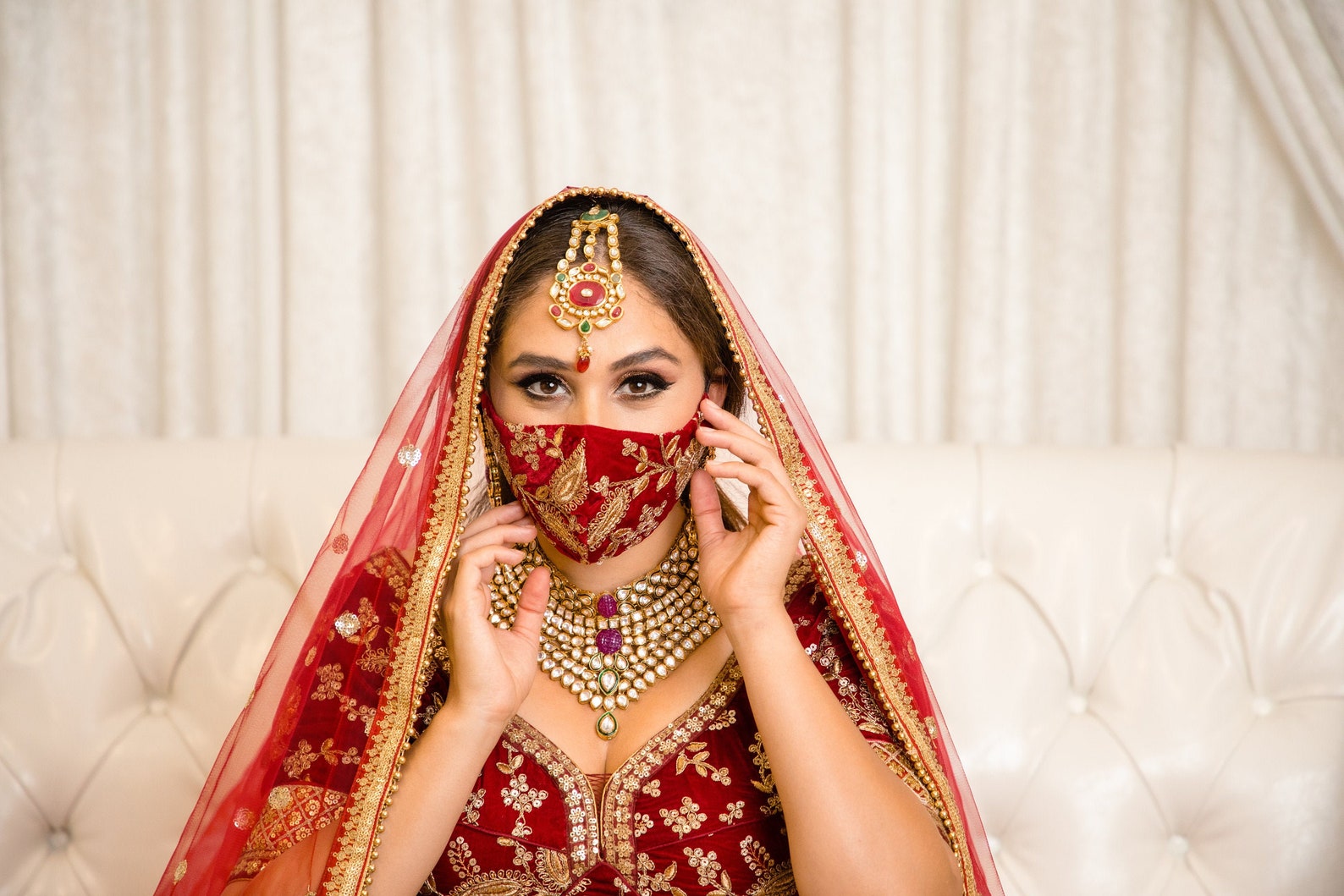 Granted this might be a little too extravagant for everyday use, the face mask design is still undeniably pretty. The face mask is made out of a combination of red velvet, gold sequins, and sustainable cotton sheeting. Embroidery, which is pretty common in most Indian face mask designs, gives the mask its elegant appeal. The mask is available for purchase in red, maroon, and gold.
It's rare to find stylish N-95 face masks. This brand is offering a hand-made cotton face mask that offers the same protection as an N95. The 5-layer design prevents air droplets, dust, bacteria, and other harmful particles from passing through. While you can wear the mask multiple times, it's best to sanitize and replace this one after a while. As far as the design is concerned, the mask features a beautiful hand block design with colorful patterns featuring the traditional South Asian design.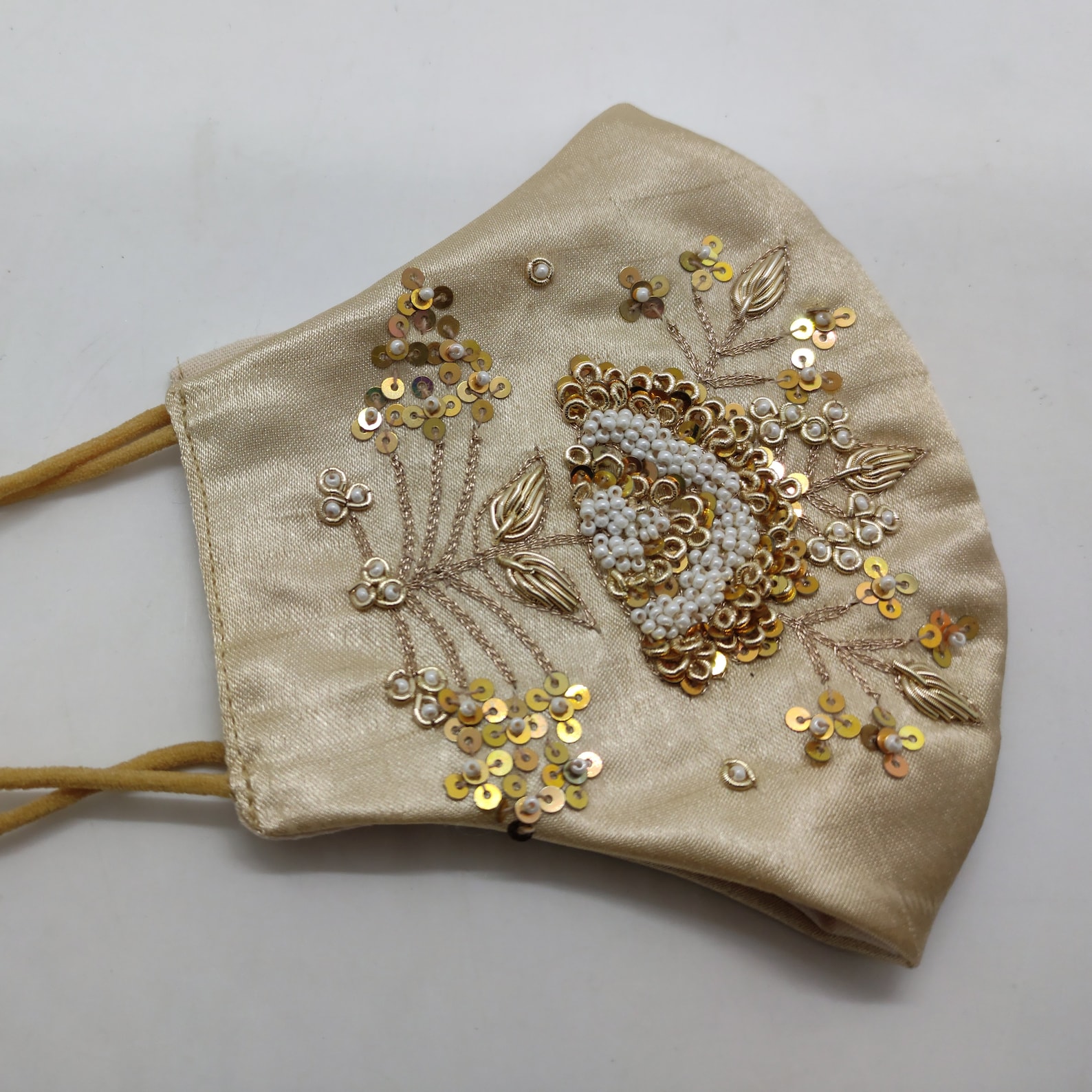 This face mask is super lightweight and features ultra-soft satin silk. Moreover, the design includes beautiful motif sequin zardosi embroidery. It's fashionable and comes in a wide assortment of colors that you can pair with your outfits. A one-size-fits-all design and a contoured shape make this particular mask stand out. With that said, however, please note that this mask is not a medical-grade mask and you should not use this as a replacement for masks that offer greater protection.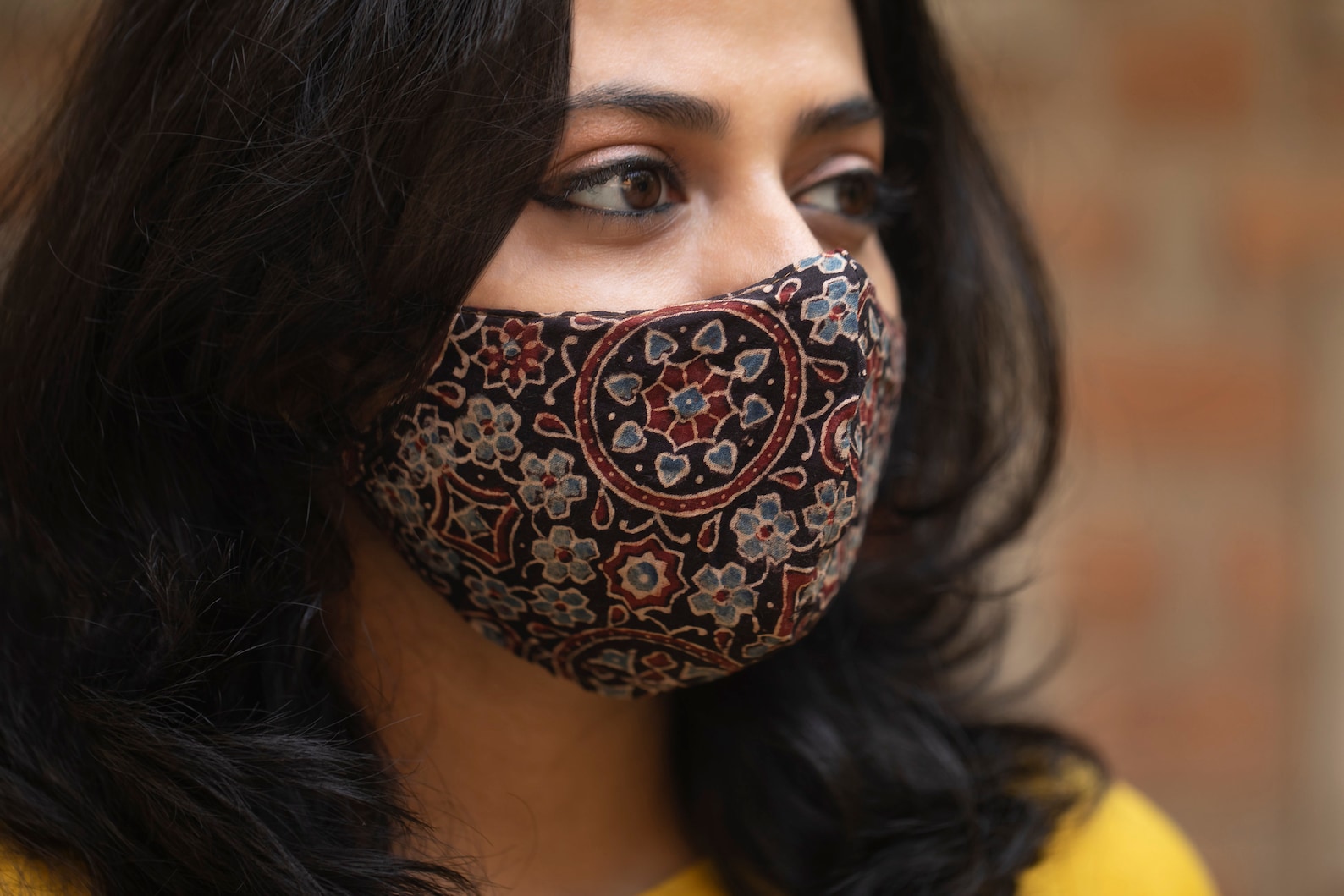 Made out of the popular ajrakh cotton, this mask features a high-nose, tight-fit design that is recommended for cloth face masks. The material is soft on your skin though so wearing this face mask for longer hours won't prove difficult. The mask is reusable. Be sure to hand-wash the mask.