Hottest Face Mask Trends To Follow
In some of our previous posts, we've talked about how matching face masks and single-color face coverings have become a popular styling choice for most people. With small in-person gatherings finally becoming possible, many people are choosing to go the extra mile when it comes to styling their masks with their outfits. Recently, these trends were also spotted on the Grammy's with most stars and celebrities choosing to pair and match their face masks with their outfits in unique ways. In the year ahead, we're likely to continue seeing a rise in a lot of crazy and whimsical face mask designs. But for now, let's take a closer look at the hottest face mask trends that everyone is talking about.
Elegant Black Face Masks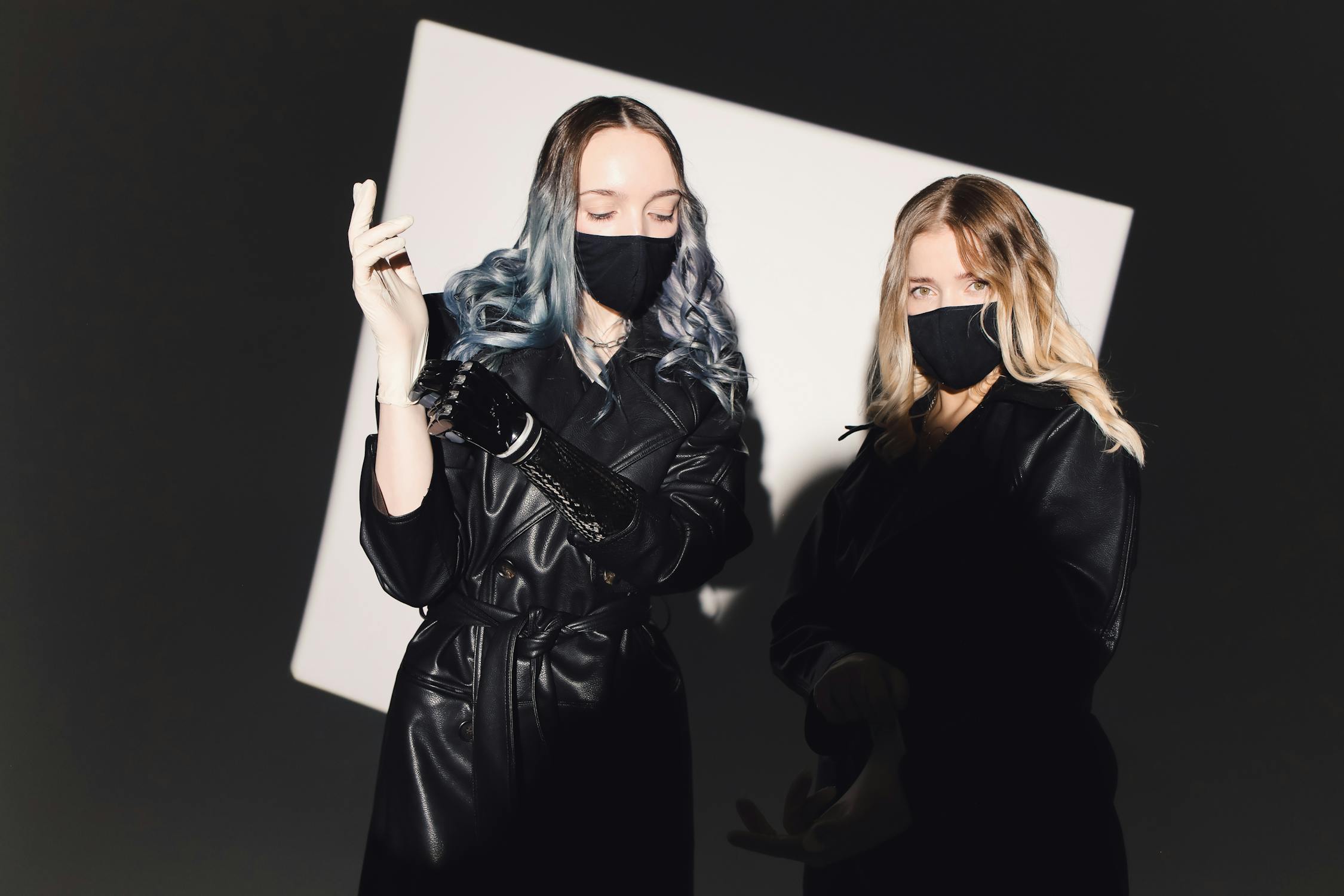 You can't go wrong with black. We all know it. In fact, a lot of people around the world are following this exact same trend. When it comes to keeping yourself safe, you might as well do it with style. And black face masks are the way to go! They're chic, sophisticated and elegant all in one. Also, they go well with any outfit or style. Most black face masks will feature a tight-fit and will come in varying shapes: an accordion shape or the more traditional one.  
Matching Sets – Popular Face Mask Trends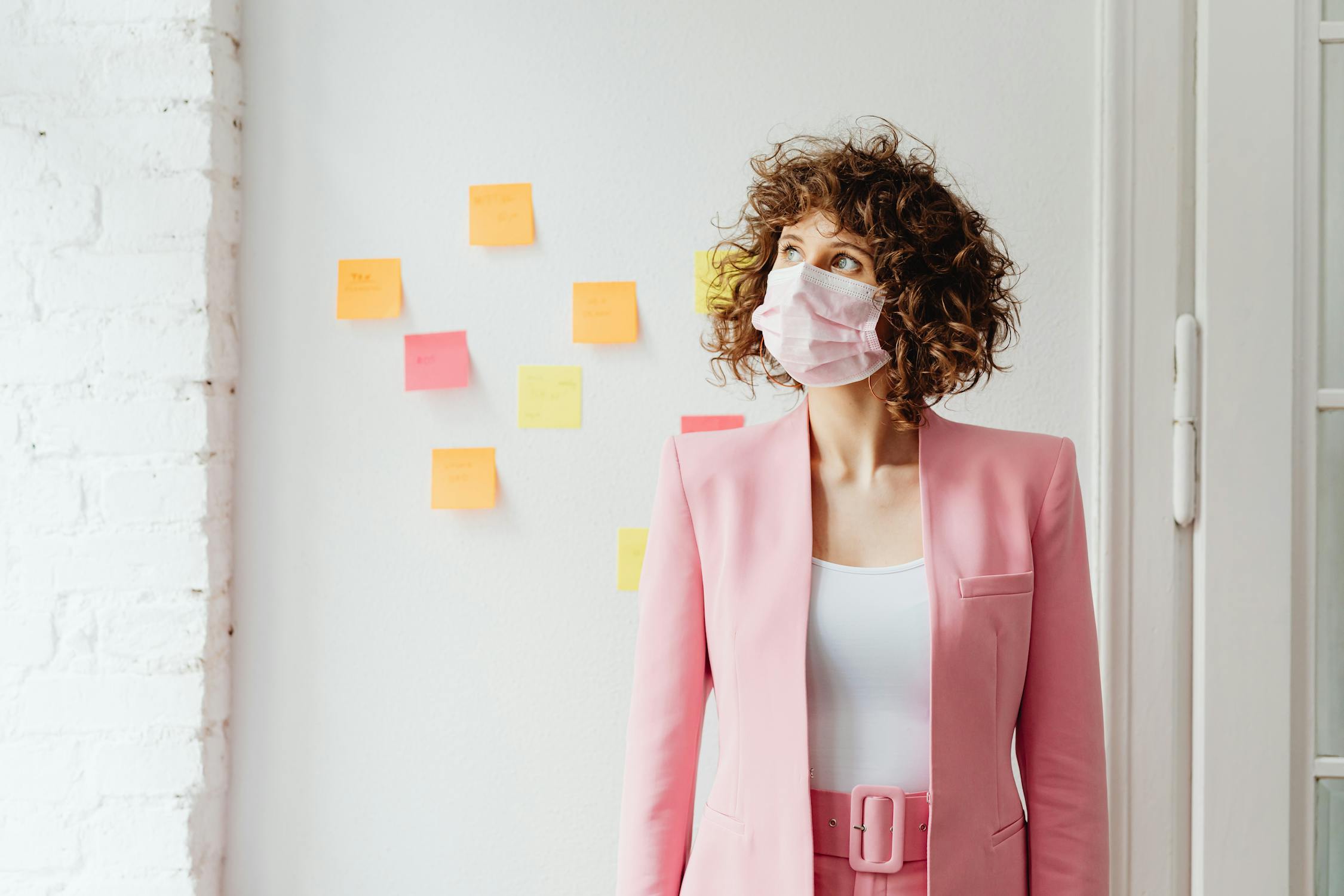 Matching your face covering with your outfit is a face mask trend that isn't going anywhere anytime soon. After all, we try and match other accessories with our outfits, why not face masks? Interestingly enough, the trend is pretty popular amongst celebrities as well with most opting for a mask that matches their outfit in color, style, and design. Most designer face masks being produced by fashion brands have been consistent with this trend as well.
Patterned & Embellished Face Mask Trends 
Novelty print face masks and patterned designs are other hot trends that you need to follow. Patterned masks can instantly make your whole outfit look well-thought-out. Several designer mask brands have put out diverse collections of patterned face masks that you can pick and choose from. Moreover, some designer mask options also include additional design details like embellishments and fabric embroidery. These tiny details when put together make for a very interesting face mask design without being too over the top.
Pairing Your Mask With A Blazer
The chic aesthetic is pretty popular. Oversized blazers or blazers with padded shoulders are the classic chic look that most people go for. 2021 will see lots of people pairing their face masks with their blazers. So, including it in your wardrobe might not be such a bad idea after all as far as following face mask trends goes.
More Ideas…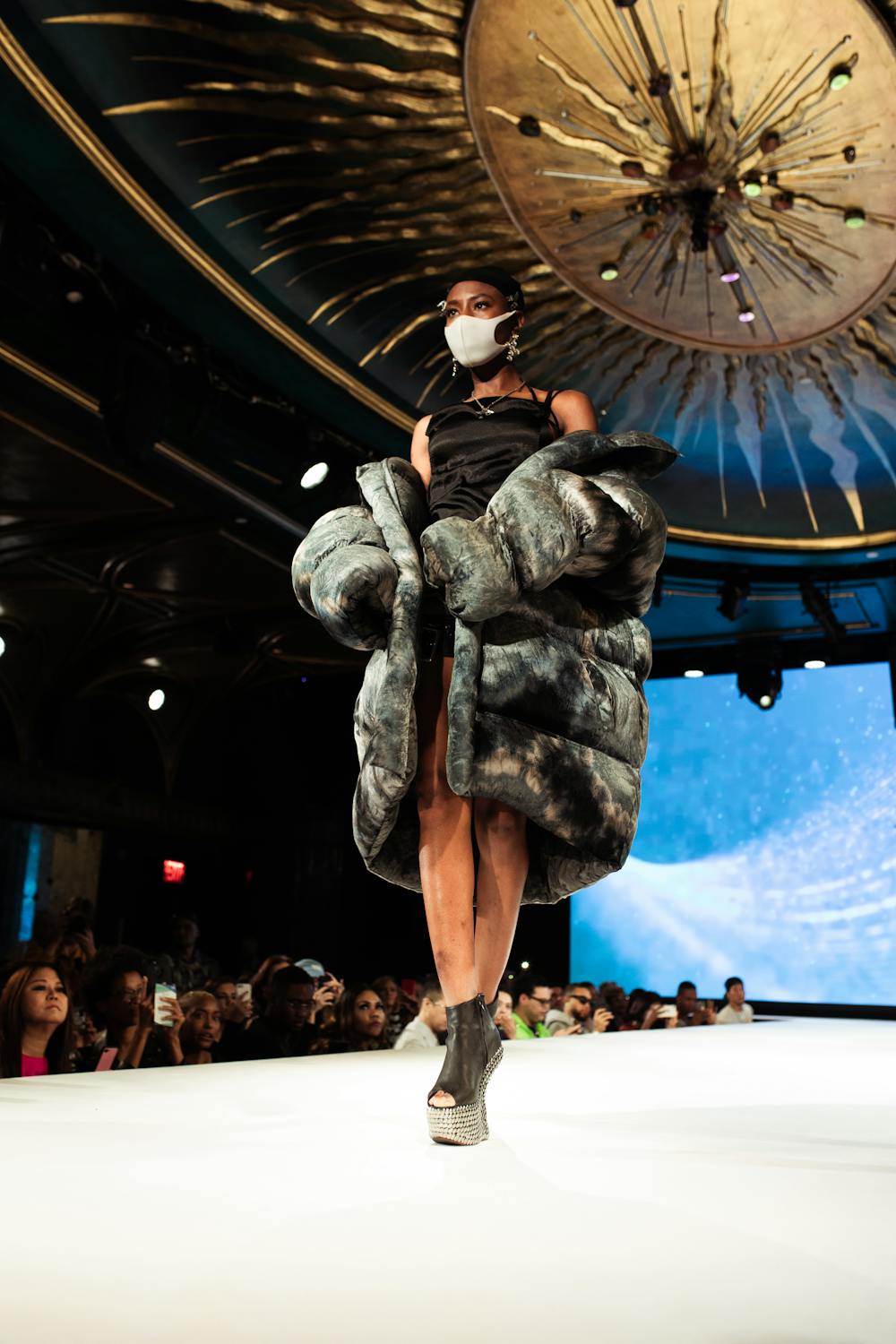 There are countless ways to style your face mask with your outfit. With new trends being set every day, there's honestly no right or wrong way to style your mask. Check out our articles on Matching Sets, Design Mask Trends of 2021, and Colorful Designer Masks to get your ideas going and also to find some inspiration.