4 Affordable Designer Facemasks Without The Designer Price tag
In the last two years, we've all had our own ordeals with facemasks. They snap, twang, tear, and pull on our ears. The tighter versions may even give you a pounding pressure headache, while the looser ones provide a different kind of "constantly readjusting" headache.
That said – we need them. We'd wager there's no reason to reexplain why so we'll just get straight to solving your facemask woes.
Our solution? It's simple: designer facemasks.
They're comfortable, reliable, sustainable, and oh-so-stylish all at once. In short, it's worth buying a designer facemask.
But before you recoil in financial horror, don't worry; we've done our economic research.  Below we present to you the highest quality designer facemasks for the lowest prices.
Enjoy!
Price: $30.00
If you're bored of mono-tone and lifeless facemasks, here's the answer to all of your zany style prayers. Multi-colored, sequin-addled, and effortlessly all-eyes-on-me, this chic mask is perfect for nights out, get-togethers, or just those days when you're feeling a little extra sparkle. Its intricate sequined detailing makes for an attention-grabbing camouflage pattern that doesn't overwhelm or veer into gaudiness. It's designer, after all!
Pair all the above with elasticated side panels, and you've got yourself a mask that's perfect for the gal on the go.
Note: According to Mr & Mrs. Italy, their designer masks are not a suitable substitute for PPE.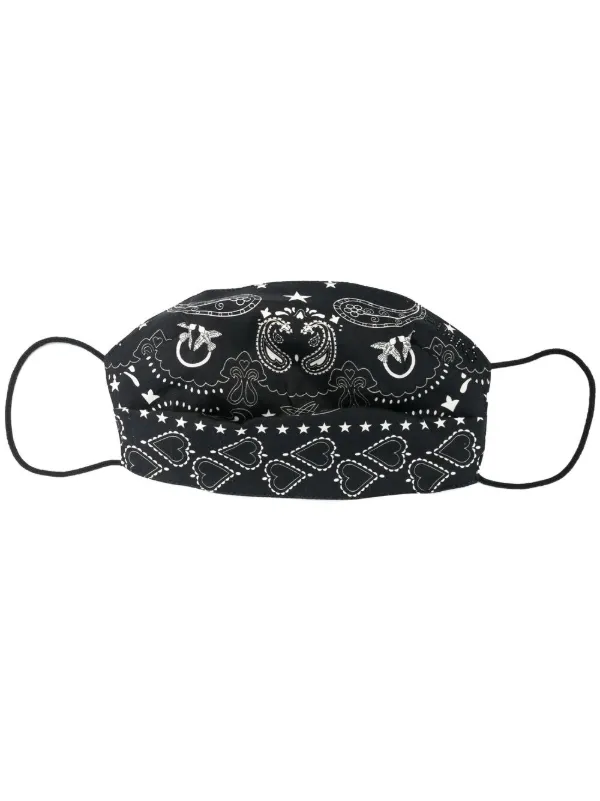 Price: $35.00
Coinciding with the fashion industry's take-up of facemasks was the adoption of paisley print. So naturally, they found their way to each other and were combined for on-trend perfection. And here's the result. A black-and-white, cotton blend mask with full lining that's loaded with effortless cool and chic.
Of course, it's tacked with robust elasticated straps that create a comfortable "not wearing any mask at all" feeling.
Price: $29.00
As a well-known activewear brand, it came as a shock to some when No Ka' Oi delved into the world of high-fashion face masks. However, as you can see, they pulled out all the stops and hit every mark. This beautiful designer number ticks all the fashionable face mask boxes.
Pleated to perfection, the intriguingly contrast-toned mask is the very definition of textured. The highly unique piece is available in both grey-white and pink-red shades.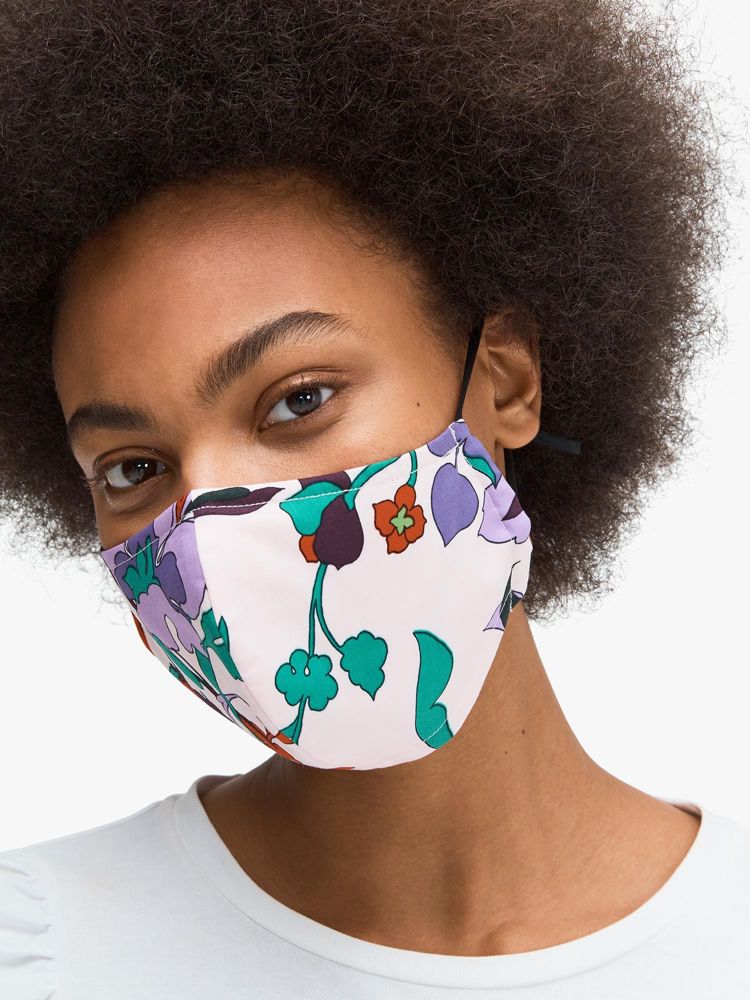 Price: $9.00
Flowers are a timeless design that we and Kate Spade can't get enough of. So, they splashed some gorgeously cartoon-esque and vividly colored flowers onto this gorgeous art nouveau piece that wouldn't look out of place in a museum. What's more, is that alongside being undeniably fashionable, it's also an incredibly practical mask with a moldable wire topline and a convenient pocket for filters (added protection.) And last but not least, the designer mask slips on with elasticized loops, meaning you can throw it on while on the go!
And voila!
You can have the designer mask look without the designer mask price! We hope you enjoyed our list of affordable designer face masks – take your pick!