Designer Mask Trends In 2021
With vaccination drives kicking off, the fight against the coronavirus has taken a much hopeful turn. We spent the last year getting accustomed to a life that was anything but normal. Wearing face coverings, washing our hands and social distancing – everything seemed odd until it didn't anymore. Face masks are now a wardrobe necessity and wearing them has become second nature. Fashion brands have experimented just enough last year to now start giving us a face mask that checks off both boxes: stylish and safe. Let's take a look at some designer mask trends in 2021 that are likely to pop up.
1. Print Face Masks Will Continue To Gain Popularity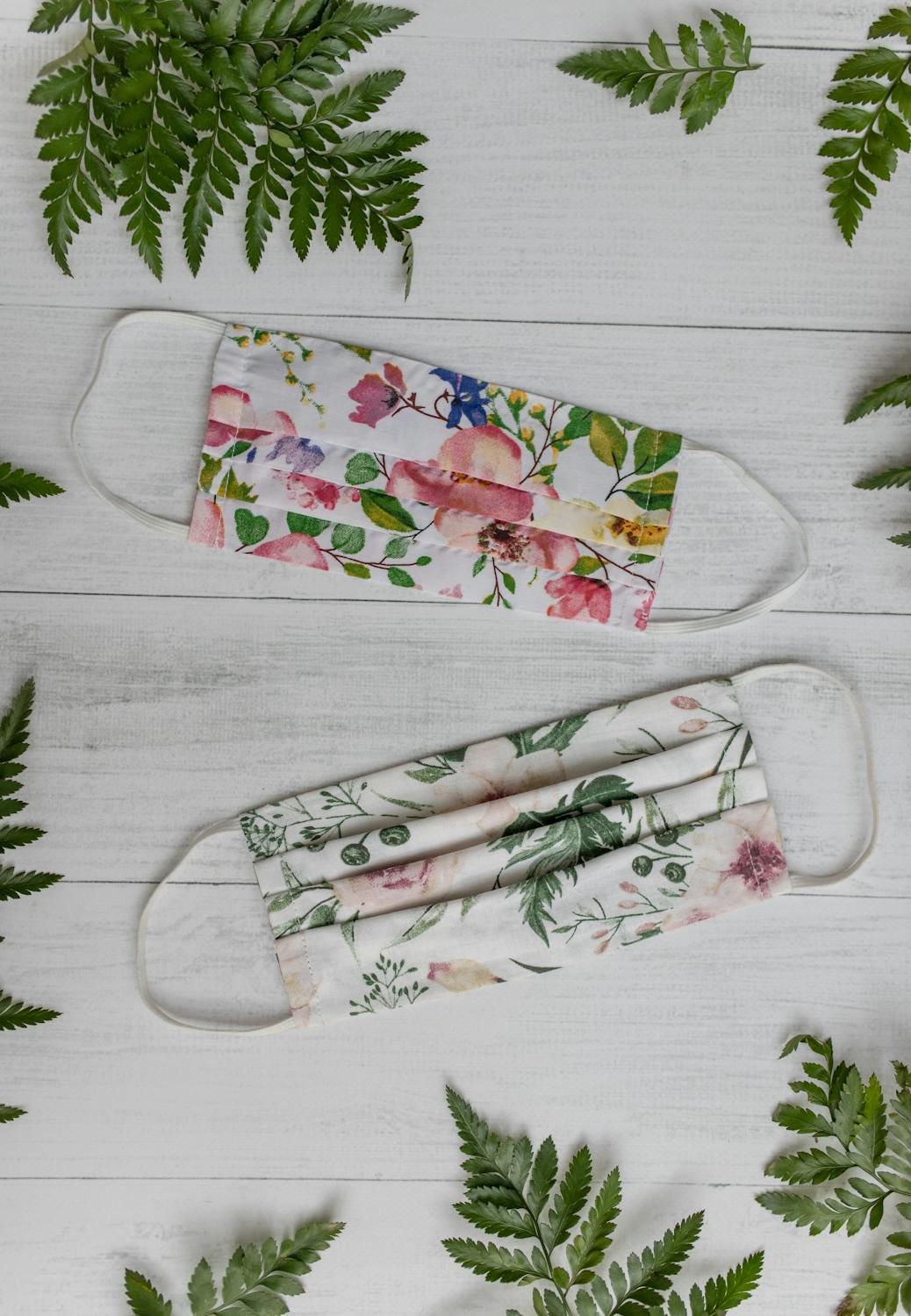 Let's face it, printed face masks have a charm of their own. Wearing printed or patterned face mask is a designer mask trend that will continue in 2021. These face masks are chic, trendy and the opposite of boring. With versatile designs and endless patterns to choose from, 2021 is going to see a lot of fashion brands incorporating this trend for sure.
2. Fitness Face Masks – A New Designer Mask Trend In 2021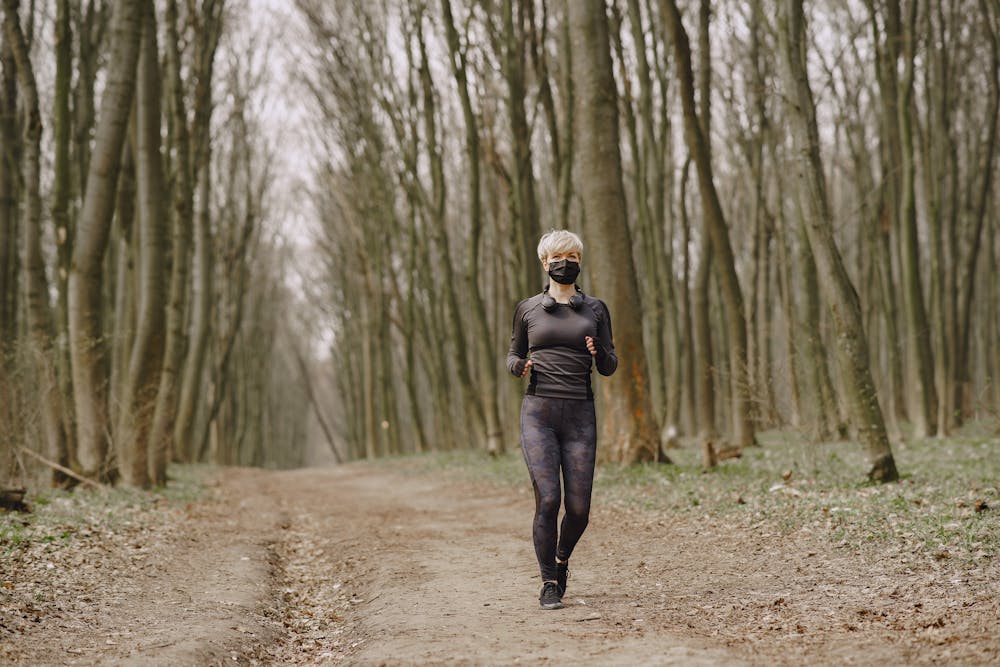 Yup, face masks specifically designed for those of you who're into fitness. This is a 2021 designer mask trend that is already catching on pretty quickly. If you hit the gym regularly, like to go on walks, or maintain a running or cycling routine, these fitness masks are what you need. Fitness masks are designed to be flexible so that they fit your face snugly. They are washable, so they can be used again and again. And most importantly, they are comfortable so you can breathe easily while you exercise.
3. Mask Chains Because Accessorizing Is Now A Designer Mask Trend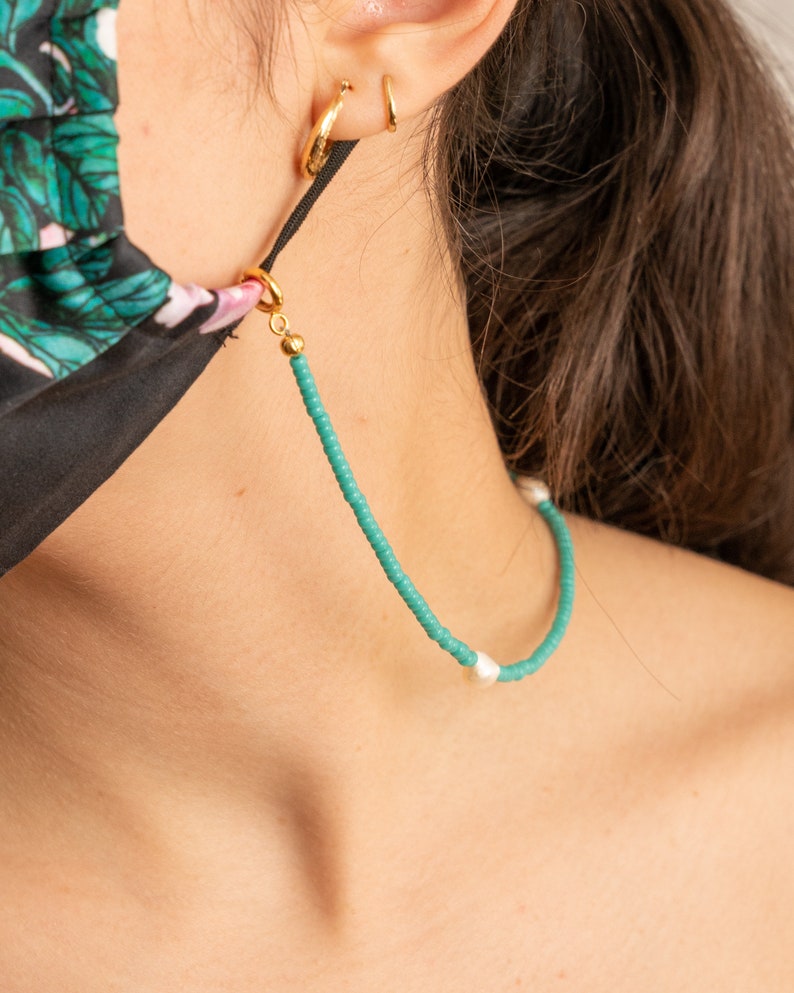 Alright, this designer mask trend is a little over the top. But hey, we don't make the rules!
Adding fancy chains to your face mask is apparently a new way to style your entire look. The chains come in different designs and styles. You can attach them to the end of your face mask strap and let them hang. If you're really looking to make a fashion statement, adding chunky chains might just be what you're looking for.
4. Masks That Match Your Outfits
A trend that is carrying on from last year. Fashion brands and designer mask outlets are specifically designing clothes with matching face masks to go along with each outfit. Matching face masks can be a safe way to style your look. No matter what color you prefer, there is likely to be a face mask that goes with your unique outfit. Learn more about this fashion trend in our article on fashion trends and matching sets.
5. Simple Cotton Face Masks
Cotton face masks are still pretty popular. And people are likely to continue wearing these masks in 2021 as well. Fortunately, these cotton face masks have evolved as well and you now have several different design options to choose from. These masks are fashionable, comfortable, safe, and washable – which makes for a win-win situation!