5 Best Red Face Masks
Over the course of the pandemic, masks have become more than just protective gear you need to wear while heading out. They've evolved into a staple fashion item and an absolute must-have wardrobe essential. From independent creatives and indie designers to major fashion brands and design agencies, masks have been used as a medium for expression by all. A quick internet search will show you the sheer amount of face mask options now available for purchase. From various designs, styles, and colors – there's nothing you can't find.
This week, we've decided to dig up the 5 best red face masks available online. From best-sellers to unique oddities, we're going to cover as much ground as we can. Check out our top 5 picks of the best red face masks down below.
Sometimes a simple and comfortable design is all you're looking for in a face mask. This face mask by Under Armour delivers exactly that. With a striking red color and a highly comfortable design, this red face mask is great for those who plan on wearing the mask for long hours. The mask features 3-layers and a breathable fabric. Moreover, the mask is also available in different sizes that you can pick and choose from. There's also a personalization option that allows you to write your name on the inside.
Printed face masks have become very trendy recently. If you're looking for a face mask that is a little more out there in terms of design and style, this one by Island Tribe is worth checking out. Made from 100% cotton, this mask features a clever design that doesn't let your glasses fog up even with the mask on. The design overall is very minimal with just the right amount of experimentation thrown in.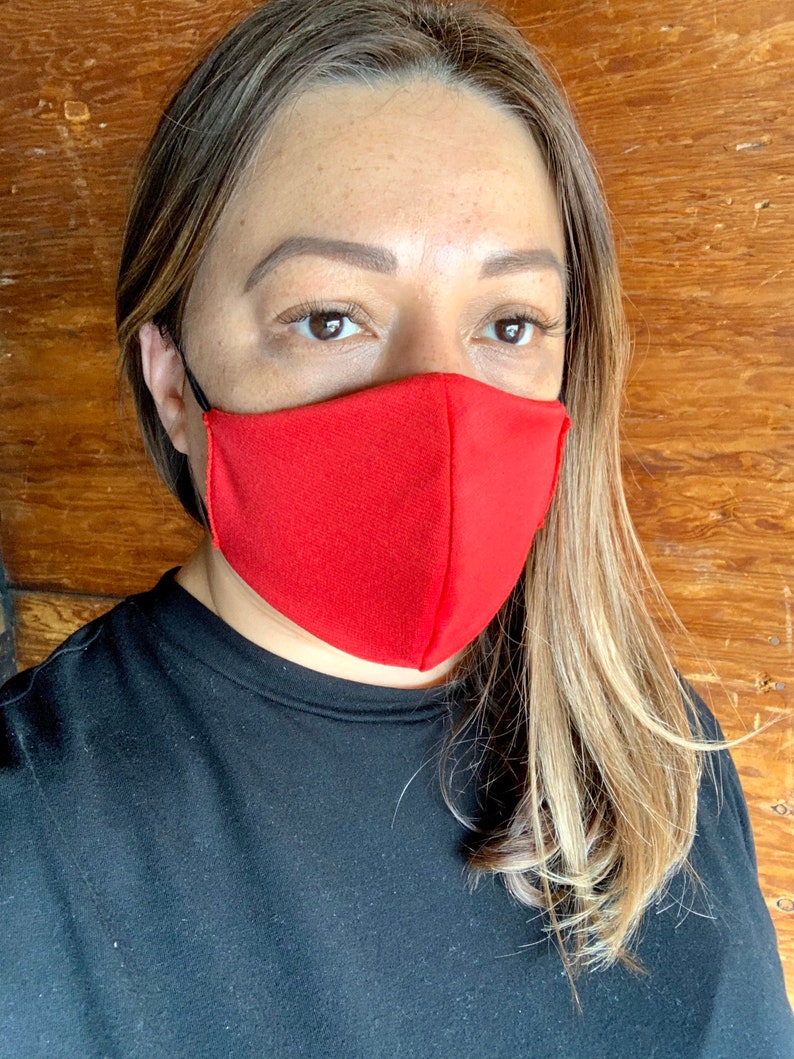 Comfortable to wear, reusable and easily washable, this red face mask is a great buy. The mask has a one-size fits all design. Regardless of your face ship, this mask will fit snugly and cover your mouth and nose effectively. Moreover, this red face mask also features 2-layers of soft knit fabric to provide extra protection.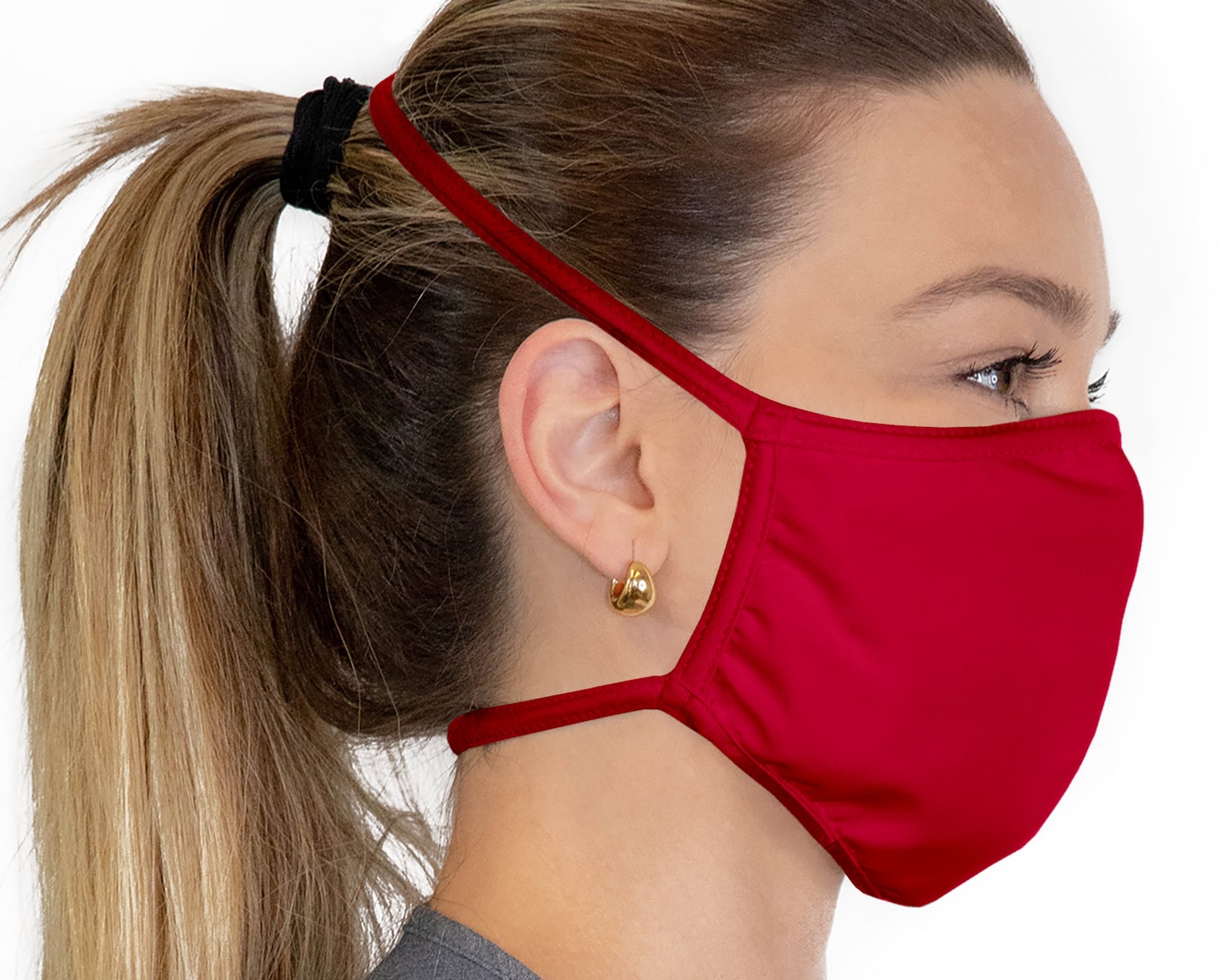 Another bestseller on Etsy, this red face mask features 3 different fabric layers including spandex, elastane, and a TNT interfacing filter. The fabric is breathable overall and offers a comfortable fit. You can reuse the mask multiple times. The mask is also dryer and washer safe.
Like most face masks, this one is made out of 100% cotton as well. The mask features a 3D Nose Structure design that allows the mask to cover your nose and mouth properly. The ear loops are comfortable on the ears and will last a long time. Even though the design may look fairly simple on the surface, the face mask has a lot to offer. It not only offers a comfortable fit, but also an adjustable nose bridge and an anti-fog design.
Red face masks can be instantly eye-catching. If, however, you're looking for a more minimal option, check out our article on the 5 best black face masks you can purchase online.