Top 5 Christmas Designermasks Trends for 2021
Winter is around the corner, and facemasks aren't going anywhere. You already know what that means – festive facemask trends.
Fortunately, face masks can work as an extra insulation layer against the biting cold while looking fashionably decorative. So, just for you, we've tracked down what fashion connoisseurs are predicting to be the top Christmas mask trends of 2021.
Without further ado, let's dive in.
Fashionable Fleece
Price: $18.00
Sherpa is the aptly named material that the Himalayan Sherpas trust to keep them toasty and safe against the raging cold of mount Everest. And now you can enjoy its lightweight and breathable yet full-coverage benefits with this irresistibly cozy designer Sherpa mask. Its wrap-around fit essentially hugs your face rather than the "cling" of more traditional masks, making it perfect for windy, blustery winter days. Moreover, its 3-ply design comes with an antimicrobial wicking layer that keeps moisture out and warmth in.
Get yours in versatile beige or gorgeous blush and protect yourself this winter while looking right on-trend.
Quirky Quilt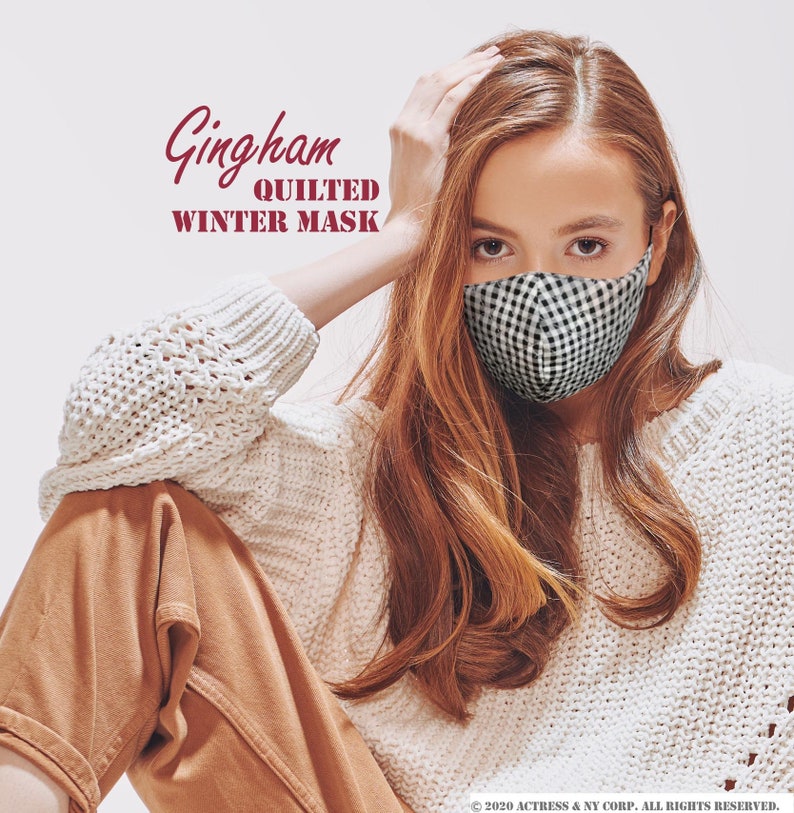 Price: $15.98
When snow is falling outside, and sub-zero temperatures are settling in, pulling yourself out of bed can seem nigh-on impossible. Now, you can take your snuggly quilt with you everywhere you go in the shape of this fashionable designer mask. Gingham and quilt have always gone together to create sophistication, elegance, and a style that says, "I know luxury." Moreover, in mask form, it's entirely comfortable, lightweight, and breathable – making for the ideal winter facemask experience.
Velvety Facemasks
Price: $6.95
Velvet, or velour, is elegance, occasion, confidence, and warmth, all contained in one sumptuous and haute-couture nutshell. Better yet, it's a mainstay of Christmas fashion thanks to its silky-soft, inviting, and heat-trapping properties.
So, is it any surprise it's found its way into designer facemask fashion? We'd say now, and we'd also snap up one of these on-trend and incredibly affordable velvet designer masks while they're still going hot!
Faux Fur Festivities
Faux fur, thanks to its toasty and protective allure, has always brought the colder months to mind. So naturally then, the insulating material has effortlessly earned its place among 2021's Christmas facemask trends.
Glittering Gold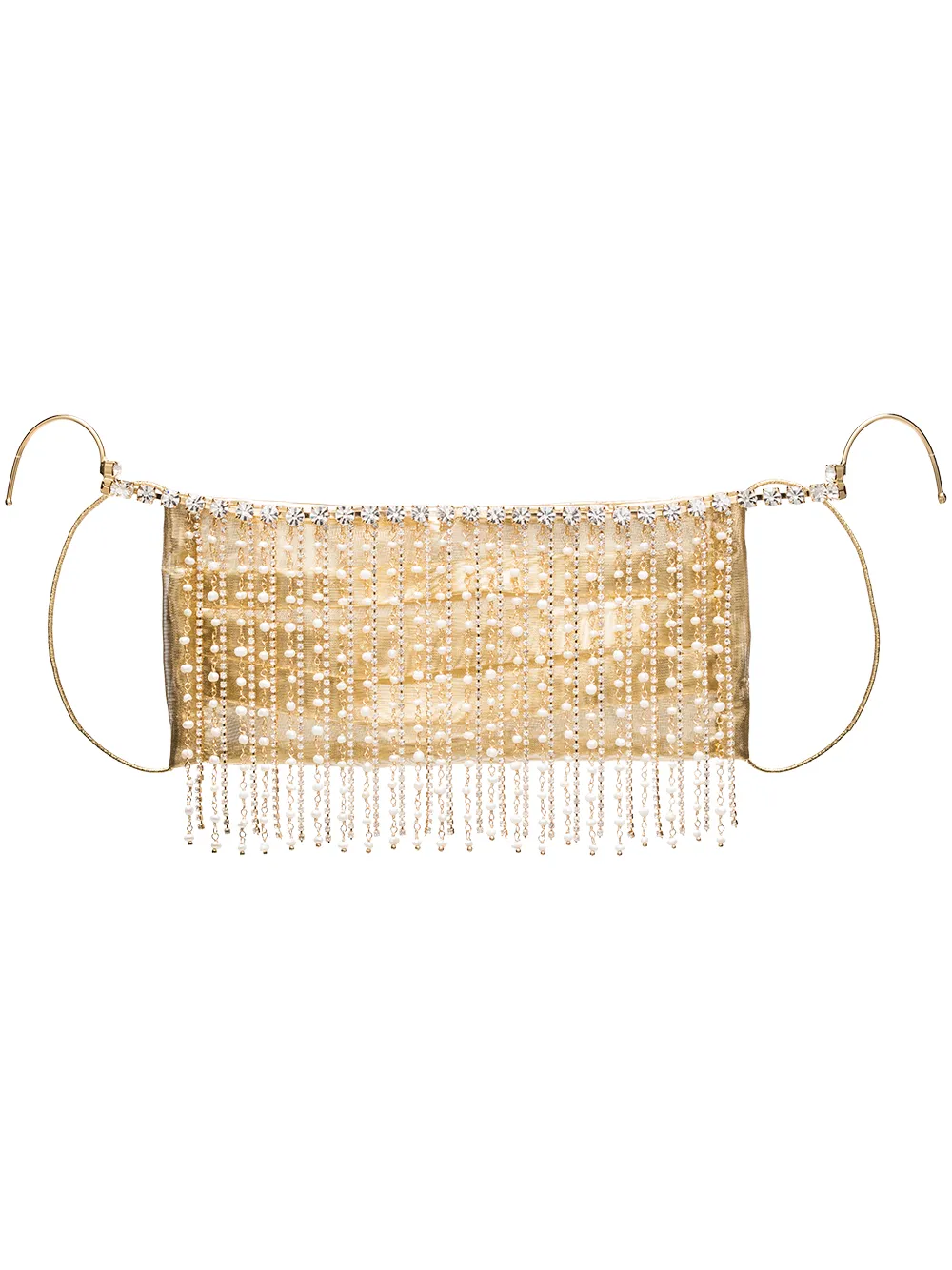 Price: $765
Nothing says Christmas quite like glitz & glam to rival the twinkling of any tree lights or nighttime stars. This to-die-for mask enraptures and enchants with its slight design that's loud in quality and luxury. From its diamond-encrusted topline, delicate strings of pearls and crystals fall like powdery snow. The backdrop to this show-stopping set is a sublime golden fabric that's layered for extra protection. And last but not least – the straps. Of course, when you're paying top-dollar, you don't expect your mask to cause any aches or pains. So naturally, this one-of-a-kind designer mask boasts elastic sidebands with the additional option of ear hooks for more "glasses-like" effortless appeal.
Finally
Facemask trends are ever-changing according to preferences and seasons. However, we've got our finger firmly on the trendy pulse. We hope you've gained some insight and inspiration to perfect your face mask shopping this Christmas!